Sponsorship Opportunities Now Available!
Buy your ITPalooza sponsorship early and save big with great value packages. We are offering all our sponsorship opportunities with three cut-off dates – August 31, October 31 and After November 1. You know you want to be there, so take advantage of the reduced prices.
EXPLORE SPONSORSHIP OPPORTUNITIES
2015 ITPalooza tickets are now available!
As in years past, ITPalooza is offering 'Early Bird' ticket rates as well a 'Marine Toys for Tots Drive' Ticket.
Why offer two ticket types? ITPalooza supports several local charities and non-profits through ticket sales, sponsorship revenues and toy donations.
Welcome to ITPalooza 2015
Now in its 4th year, ITPalooza 2015 is set to be the best yet. During the coming months, the ITPalooza team will be working hard to bring you an event that is unique in the region and perhaps in the world. That's because ITPalooza is the only event that brings together the entire South Florida IT community from CIOs through Tech User Groups to top local, national and international presenters and guests.
Marine Toys For Tots Drive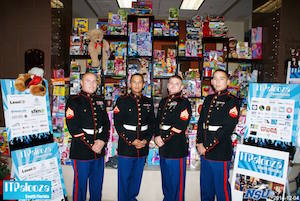 Every year, ITPalooza donates thousands of dollars in toys to the Marine Toys for Tots Drive. This is made possible throught the generous toy donations of ITPalooza attendees. ITPalooza offers attendees the option of a free ticket in return for unwrapped toy donations or the option to buy a ticket.
Supported Charities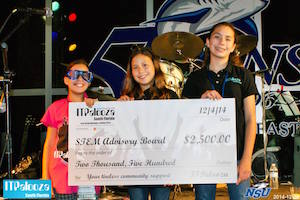 Attendees can support ITPalooza charity organizations in one of two ways. ITPalooza offers two ticket types to give you a choice of how you would prefer to support our charities. Through the purchase of a ticket or by supporting the Marine Toys for Tots Drive.
Stay Connected
ITPalooza 2015 is about staying connected to our fantastic South Florida tech community. It's about learning and experiencing insights from top local, national and international presenters and guests. It's about sharing and giving as we honor local charities. But most of all, it's about having some good old-fashioned FUN!