When:
August 15, 2013 @ 9:30 pm – August 16, 2013 @ 12:30 am
2013-08-15T21:30:00+00:00
2013-08-16T00:30:00+00:00
Where:
NSU's Carl DeSantis Building, Room 1047
Carl DeSantis Building
Davie, FL 33314
USA

Cost:
Free, Registration Required
***SherlockTech proudly brings you this valuable community event info***
Elevate's Free Security Seminar Series.

You are invited to join Angela Polania and Ray Guzman of Elevate for a Free Security Seminar on 'Building Security into the SDLC using OWASP'.
This Free Security Seminar will cover Best practices and Guidance for Developing Secure, High-quality Software. "The Free Seminars offer invaluable information to anyone looking to improve software security by leveraging OWASP guidelines." said Angela Polania, Principle at Elevate.
Agenda:
5:30pm to 7:00pm – Registration & Networking with snacks
7:00pm to 8:00pm – Building Security into the SDLC using OWASP with Ray Guzman
8:00pm to 8:30pm – Q&A with Angela Polania and Ray Guzman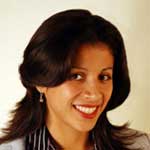 Angela Polania, CPA, CISM, CISA, CRISC
Angela is a multifaceted business, finance and information technology professional with over a decade of professional services experience in the areas of Business Process Transformation and IT Assurance and Consulting. Angela has the ability to develop strong relationships both inside and outside the organization from entry level to senior executive management.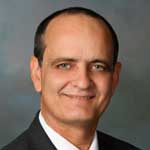 Ray Guzman, CISSP, CISA, CGEIT, MBA
Ray Guzman is a highly respected strategic thinker, Ray has over two decades of diversified experience designing and implementing information security programs, business continuity and disaster recovery planning, completing service oriented architecture (SOA) projects, managing and conducting IT security assessments, IT audits and working on telecommunication projects with domestic as well as international carriers in various industries including, Financial Services, Healthcare and Logistics.
Venue:
Nova Southeastern University
Carl DeSantis Bldg, Room 1047
Graduate School of Computer and Information Sciences
3301 College Avenue
Ft. Lauderdale, FL 33314